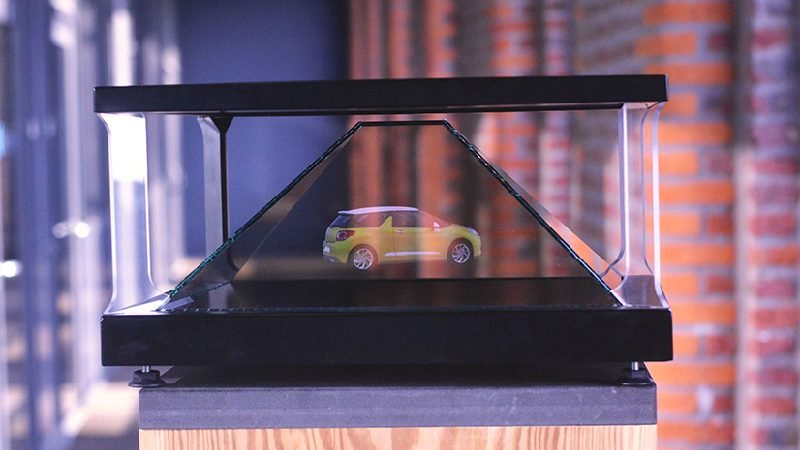 Interactive showcase
2 000

€

ex. VAT

Recommended public price. available for rent

360° holographic showcase you can bring everywhere.
360° hologram
The Prism is a projector that broadcasts a 360° hologram of 20 cm. The transparency of its glass pyramid gives you the feeling to be able to capture the 3D object that appears in front of you. We assist you in the creation of this captivating object and we guide you in the choice of interactive applications that your customers will be able to manipulate in real time.
Everywhere with you
The Prism is a movable and plug&play product that adapts itself easily to all your projects. Easily portable into a tailor-made flight case, you can bring it without constraints to each appointment, event or trade fair.
The Prism is available worldwide to buy or to rent.