Creative experience
Available exclusively as rental
Experimentation platform
Chroma is a transparent screen that uses the OLED technology. With its attractive and magic appearance, Chroma is first and foremost a platform dedicated to creativity. The expertise coming with it allows you to developp many interactive applications.
Interactive showcase
Behind this simple transparent window hides the innovative image that will add value to your showcase. Catch your target's eye with this impressing image that seems coming out of the screen.
Multi-uses
Multiplan, objects mapping... The transparency of Chroma allows you to imagine many scenarios to make your brand or your product stand out.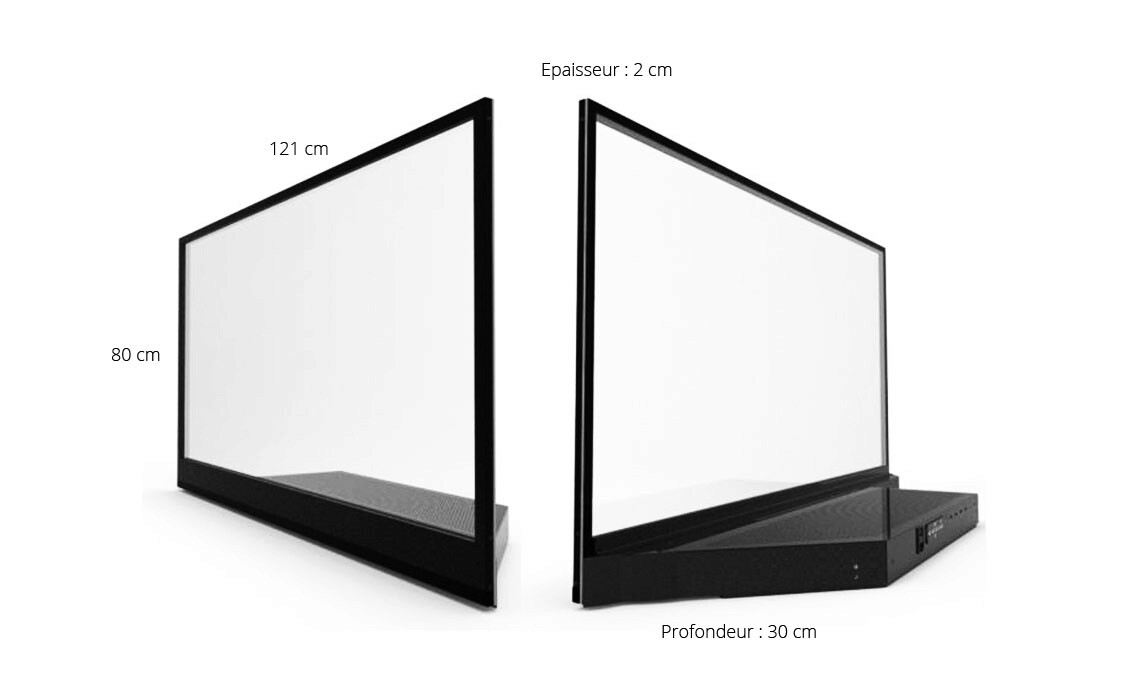 Technical specifications
OLED SCREEN
Chroma is a transparent screen that uses the OLED technology.
INTERACTIVE
You can interact with the hologram with contactless sensors, a joystick or a tablet
REMOTE CONTROL
The hologram can connect on your smartphone with Wi-Fi. You can handle your video playlist in real time
POWER CONSUMPTION
The power consumption of the Prism is up to 180W (watt)
LIGHT
A 14 cd/ft² brightness allows you to see the hologramm in every kind of environment, even if very bright
DEFINTION
1920 x 1080 pixels, Chroma is full HD
1 YEAR WARRANTY
After the purchase, you have got a one year warranty in order to remedy software problems
INTEGRATED PC
An integrated PC stocks the holograms and handle them remotely thanks to different kind of sensors
ORIENTATIONS
Landscape, portrait, reverse or just put on a table, Chroma is a multi-fonctions product
MAPPING
The holographic mapping reveals the secrets of your product. Place the object into the device, and let the animation begin
PLUG & PLAY
In only two or three movements, plug and power up the hologram display device to make it work
Some stories about Chroma...