Our expertise
The innovative digital display specialist
Holusion designs, develops and markets innovative display solutions based on the technology of transparent screen and digital holography, an illusion commonly known as Pepper's Ghost.
We propose these tools and new medias to the companies who want to interact differently with their clients, students or collaborators. This allows them to improve the promotion of their product, their brand and their product's use
Personalised support
You want to create an innovating project to enhance your business but you do not yet have a precise idea ? We are here to recommend you and to guide you in the choice of your solution as well as in the creation of custom products ! Explore our Business Cases to see some expreriences we already developped for our clients and partners.
All ready a hologram specialist ? Our online technical resources will make you go even further.
Innovative positioning
Holusion has an industrial vision of its business : its ambition is to democratize holographic solutions. But Holusion develops more and more a strong consulting dimension. The company assists its clients and influencers to develop an adapted and successful project.
Our story
From project to company
2012, two engineering students, Thibault Guillaumont and Sebastien Dumetz, launched the Holusion adventure. Gratuated from école Centrale de Lille and ISEN schools, the met around a Start-up Weekend at the local Chamber of Commerce and Industry. After getting their first grants, their first holographic display was produced.
The project was incubated at Tonic Incubation. Holusion is officially founded the 6th of May 2014 and begin its business devlopement. The startup relied on the Plaine Images cluster in Lille for it acceleration. This cluster host an ecosystem of companies and research in innovation and digital creativity.
French Tech
The Hauts-de-France region promotes and support new technologies devlopment. This successful ecosystem is rewarded by the "Lille is French Tech" label in 2014.
Our values
At the heart of French Innovation
We always wanted to anchor our activity in french territory. With ou Made in France label, we really belong to the French Tech movement. Our suppliers mostly come from our region and the holographic display are manufactured in our workshop in Tourcoing. The promixity between all actors allows us to have a lot of flexibility.
Cultural heritage
As a partner of the Museomix association, we are part of a community striving for culture, technologies and innovations. We share an ambition for more open, connected and participative museums. Therefore, we support them every year to make a 3 days "creative marathon" happen at the beginning of November in a new museum.
Open Source philosophy
Holusion is commited to the free or open-source software devlopement . We participate to the constant improvement of the software we use and create new tools available for the community. We promote this free software mindest to our coworkers and stakeholders
We believe that free software access for companies and individuals must be maintained. Every project respect this fundamental freedom for users.
A platform regrouping our technical ressources give you all you need for holographic content creation.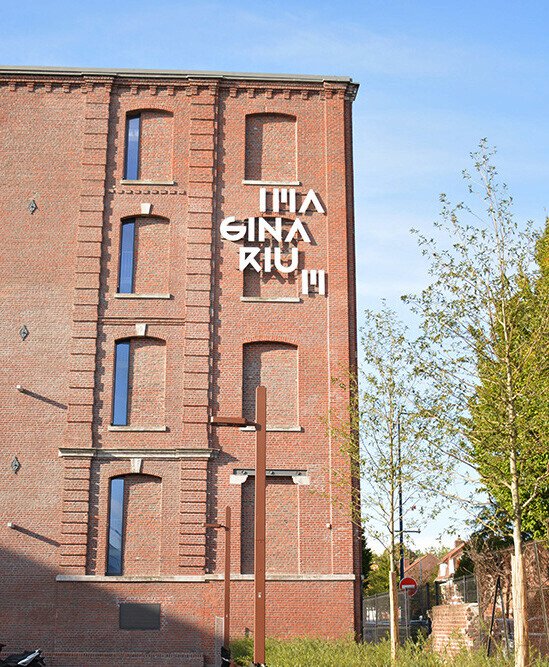 About Holusion
"It's a better way to look at thing, because now, it's 3D, instead of just 2D"

Tek Syndicate, VivaTech 2016
"Eveyone can create and develop new application for a wide range of use cases"

Plaine Images Cluster
" A reference for holograms and 3D content "

La Voix du Nord
" The greatest company ever made "

Our grandparents