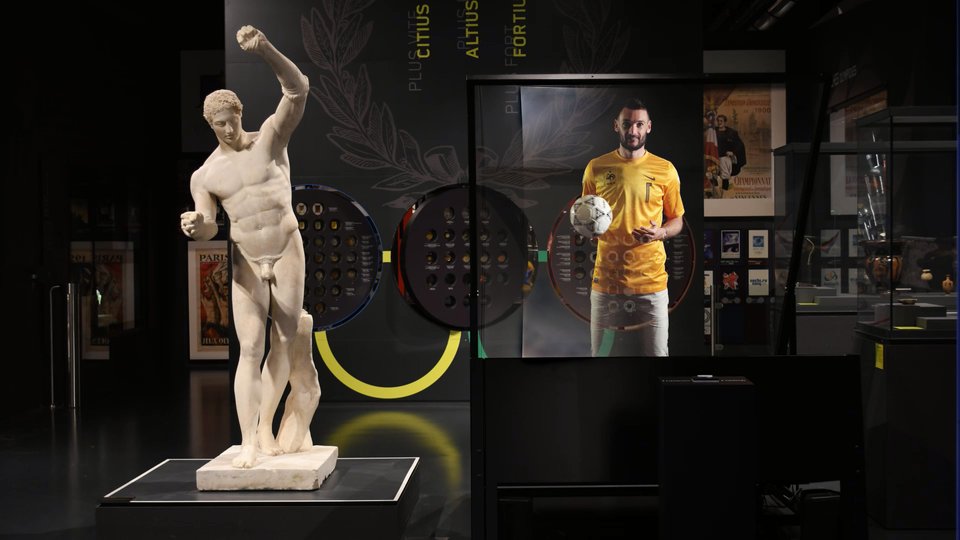 The French National Sports museum
The French National Sports museum located in Nice is dedicated to numerous sports events. It collects and acquires artefacts linked with the history of Sports in France. Displaying expositions ranging from ancient exercise benches to famous tennis rackets, the museum is an important keeper of the Sport culture.
Holographic projection of Hugo Lloris
The museum contacted us in 2019 to create an holographic projection in order to welcome the public in the museum. Indeed, a great opportunity arose by that time, as Hugo Lloris, the famous french football player and newly world champion, was available for an interview.
Steps :
The interview was conducted within the museum, where a crew filmed the player in front of a black screen while answering questions asked by Vincent Dubuc, a journalist for the french newspaper "L'Equipe". The, we crafted a custom-made Iris 85 to display a life-size Hugo Lloris hologram to welcome the visitors. Located in the entrance hall, the hologram measures 1,85m, which is the exact same size of the football goalkeeper. The public can choose its own language to listen to the welcoming speech : "Hello, I am Hugo Lloris [...] welcome the the National Sports museum."
Another holographic projection was displayed in a neighbouring room : it was an hologram that answered the question of the audience. Among a sample of about thirty questions , the visitor can for instance choose to ask Hugo Lloris what are his rituals before the match or what a day in his life looks like. Holusion did not originally created the device, but we developped an application and modified the original videos to have a smooth depiction.