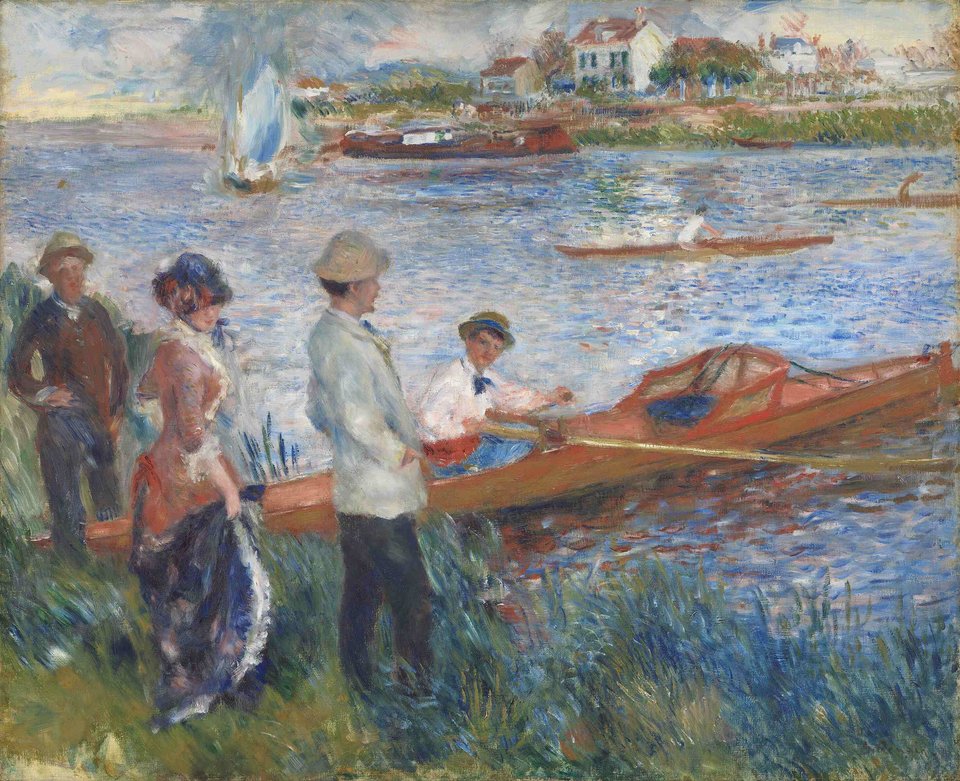 Renoir Reborn
Auguste Renoir is reborn at Chatou. In commemoration of the centenary of his death, the Musée Fournaise of Chatou has decided to bring the famous Frenchman back from the grave.
Let him be your guide for a journey on the Impressionnists Island on the Seine River, near Paris. This island is the birthplace of the famous painting Les Canotiers.
Go Back in Time
The french exhibition has the ambition to display a real journey trough art history. The visitors can meet Renoir in all of his humanity, thanks to digital technologies.
Technology serves History
The museum came to contact us as they needed an holographic projection of the painter, life-sized. This Renoir hologram is set in a wider digital path, which is : "Renoir impressionnist, the immersive experience". This journey enables the audience to be closer than ever to Renoir. In order to create such a cosy atmosphere, suitable for Renoir's confidences, our Iris 75 has been installed behind a bar counter.
A symbolic Island
The hologram is set at the Musée Fournaise in Chatou, on the Impressionnists Island. This "ginguette" located on the Seine River attracted many painters at the end of the 19th century, and among them : Renoir. For that matter, it is on this island that he will paint the famous Canotiers, his great impressionnist oeuvre. It is now displayed in the United States of America but a reproduction can be found at the Musée Fournaise.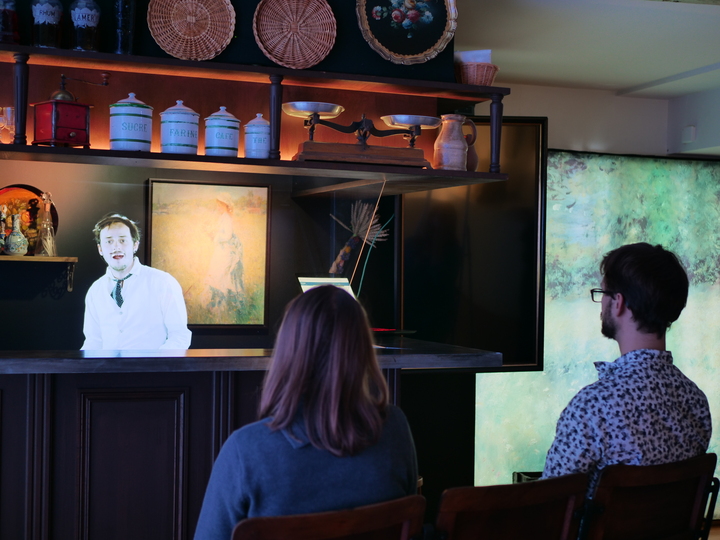 The Tale of a Man's life
He tells the audience the many stories of his débuts as a painter, and the many criticisms he encountered. Indeed, Impressionnism didn't always have the success we know today. Painters like Renoir and Monet had to face many closed doors before achieving posterity. They were banned from many salons. Impressionnism has been rejected from the public for nearly twenty years.

We are grateful for the opportunity the Musée Fournaise gave us, and we are thrilled to have contributed to the recognition of such a great french painter. Many thanks to the Musée Fournaise for their trust.
Partnerships
Scientific credits : Musée Fournaise, Anne Galloyer
Production : Holusion / Christophe Leray (scenography)
Holographic Display : Iris 75 and tailor-made scenery.
Useful Tips
The museum is opened from
Wednesays to Thursdays
, from 10am to 6pm. It is also open during the weekend, from 10h30am to 6pm. The average price is
7€
. The exhibition
"Renoir impressionnist, the immersive experience"
is available until
09/27/2020
.