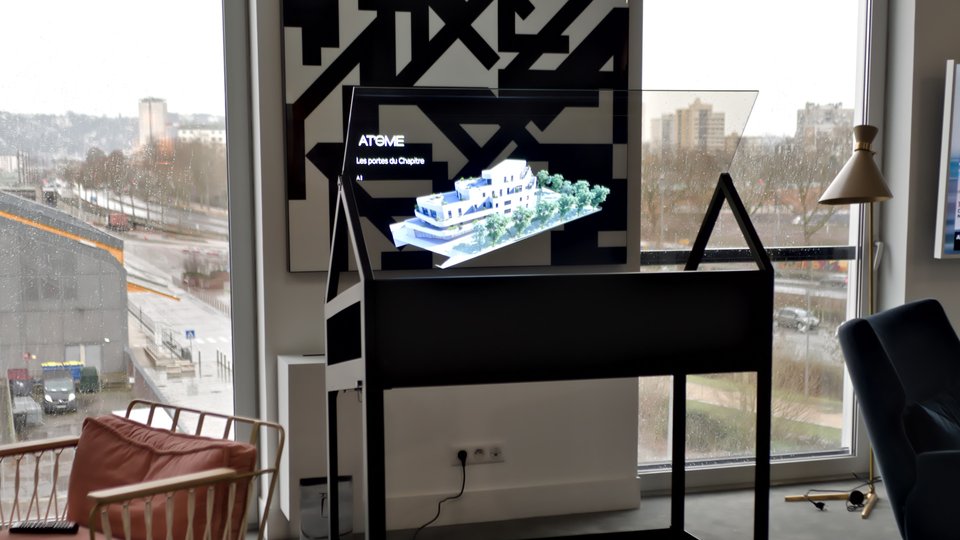 Hologram in showroom
For the marketing launch of a new real-estate complex Les portes du chapitre, Pierre de Seine of the Rouen-based group At'ome trusted Holusion.
By acquiring the holographic showcase Iris 46 they have a new presentation tool for their models.
Thanks to 3D modeling and transparency effect, the hologram makes it possible to discover building's facets that cannot be seen on other media. Moreover, the contents shown follow, reinforce and illustrate the business strategy.
The holograms are an innovating tool for real estate presentation.
Holographic real estate presentation
The holographic model replaces the physical model and shows project caracteristics :
Rotating view of the building exterior with its modern architecture and large terraces
Visualisation of each floor flats
Practical information: number of parking spaces, neighbourhood environment, total area of the complex, etc.
Thus, the client can see the spaces in 3D and imagine himself inside his future flat.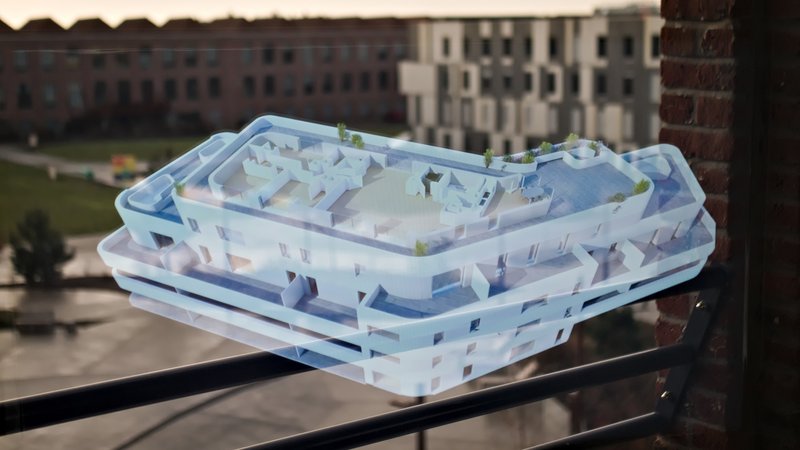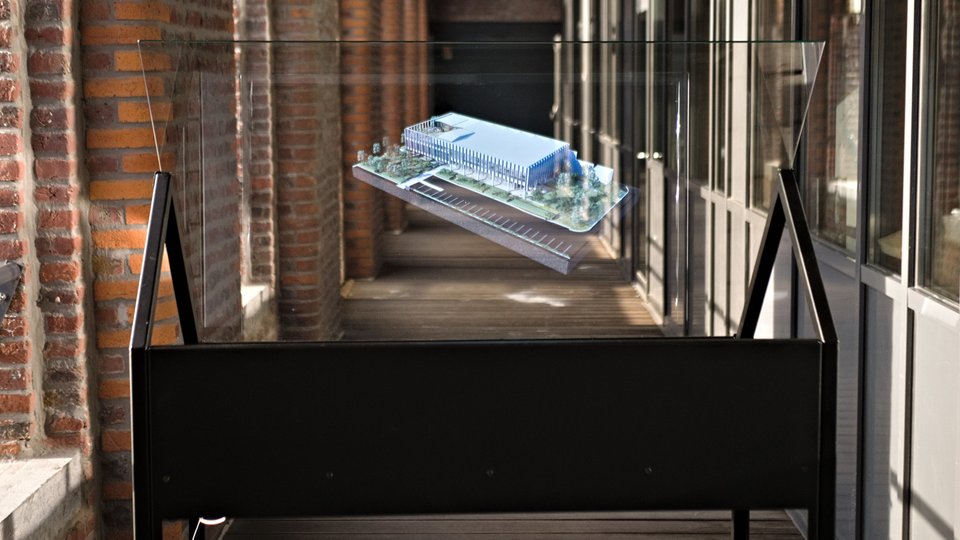 New product fabrication
In order to best meet the At'ome and Pierre De Seine group expectations's, Holusion create a new holographic showcase model: the Iris 46.
Its sleek design, minimal space requirement as well as its high-definition screen allow quality presentations in a limited environment.