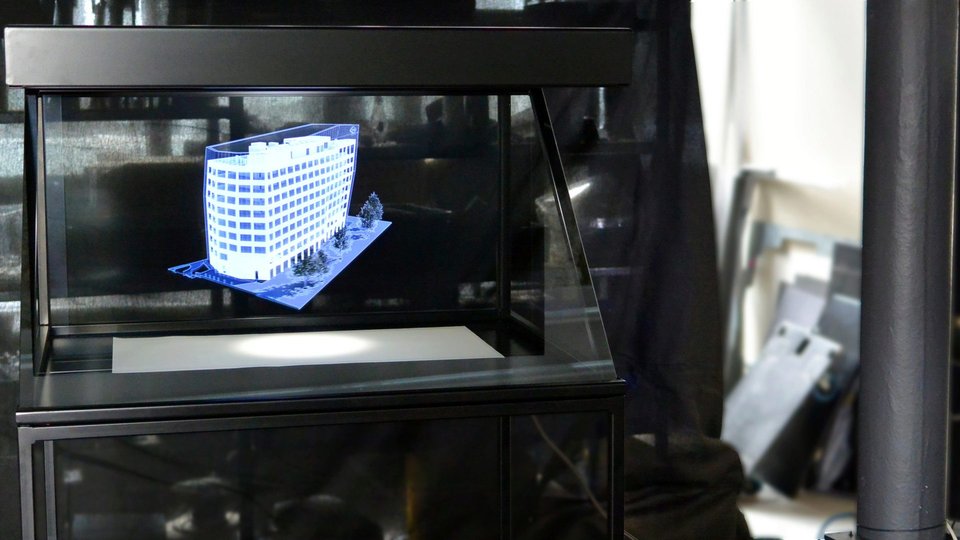 Holographic model
In the information era, your presentations need a strong foundation of digital content. Infographics must be accurate, precise and interactive. On top of that, Holusion will allow you to display your building's models in a unique way.
Inaugurations
Business fairs
Presenting in front of commissions
Use your future construction's BIM files to create a complete preview. The beautiful and innovative visuals will allow you to convince your audience.
Experience a new view
Our objective : Show your project in all its glory. Put forward its strong points, explore technical networks and show your team's knowledge. Our solution will display your proposals up to 2m wide.
Those images can then be reused on any of our products, but also on all your usual means of communication.
Monetize your models
Our solutions can use all usual file formats as inputs. eg. Revit, fbx, 3ds or obj.
Powered by cloud computing technologies, we can provide high quality results as an unmatched speed.
Contents will then be distributed to all communication channels
3 levels of detail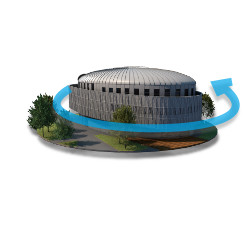 Orbital View
Easy and accessible solution to simply show a building's external aspect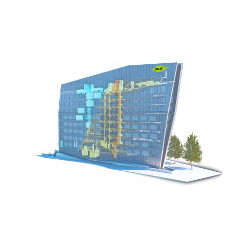 Mutli-layers Presentation
Display technical infrastructure and networks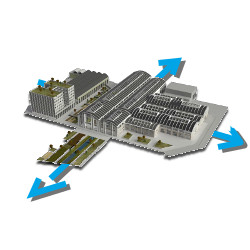 Realtime 3D
Take control over your presentation with absolute freedom
Choose how detailed your presentation is and control your budget with our various offers. Prices are calculated using floor area and expected resolution, from 1080p full HD to 4k or 8k.
Using the very accessible orbital view rendering with our interactive tool Stingray, it's now possible to control a building's rotation in real time.
Use multi-layers presentations to show technical data about your product. Using transparency, your technological achievements will be visible by everyone.
For complex 3D environment or when you need fluid interactions, realtime 3D will give you absolute freedom to navigate in a 3D environment and explore every aspect of your project while keeping the same visual quality.