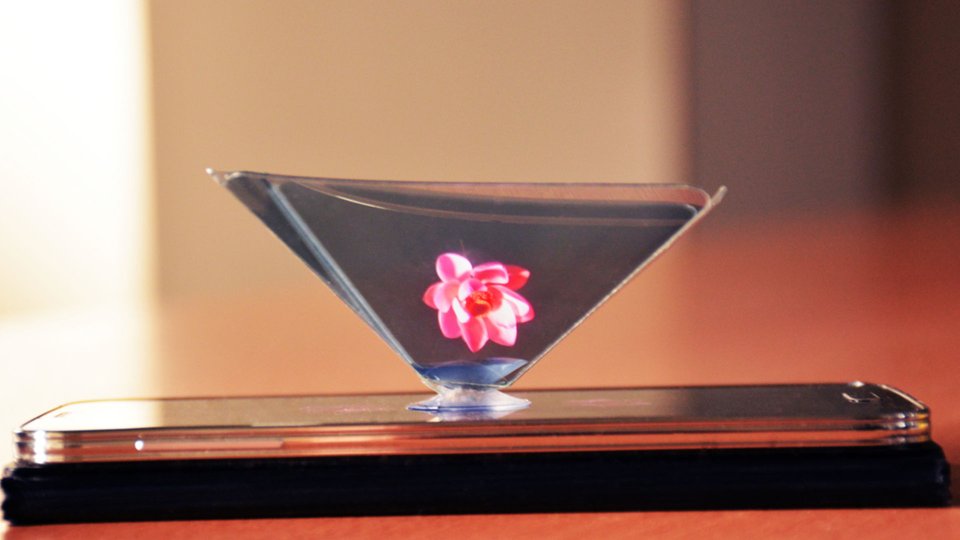 Smartphone hologram
3,33

€

ex. VAT

Recommended public price.

Mini pyramid for smartphones or touch pads, a really appreciate goodie.
Holographic goodies
To spice up your product presentations, this handlheld hologram is by your side in everyday life.
Put your smartphone beneath the Pixel pyramid, go to pixel.holusion.com and enjoy the magic.
Attractive, intriguing and innovative, this small hologram transports your clients in their imagination and values your brand image.
Now available : the hologram for tablets and the high end Pixel !
A playful experience
Transform your mobile devices into holographic displays. Works with Android or iOS.
Use this new digital technology to display you advertising on any size of tablets or smartphones
Rightly sized
New customers can use our complete pack with :
5 Pixel pyramids for smartphones
1 Pixel XL pyramid for tablets
To allow you to experiment in complete freedom, it is offered without any visible brand, with direct buy from our online store.
Readily available
We can process orders from a few units to thousands of products
You can get a sample right now from our online store or get a demonstration kit without any mention of Holusion to help convince your future clients
Holograms for you
Create your tailor-made holographic show
Every product is a self-contained package with all you need to view an hologram without any external help. You can make a customized package, branded to your colors, with custom visuals.
Custom packaging
monochrome printing on each package
Customizable manuals
Using your colors of choice and any picture you need. With a direct link to your video content, whether it is hosted on our servers or elsewhere
Engraving
All pyramids can be engraved with your logo to always remind users who offered them this device
Your holograms
Transform
In a few clicks, transform a standard video to an holographic show using our online service.
Distribute
Optimize your communication with this dedicated platform, designed for speed and accessibility
Manage
Add or modify your content easily. Create more holograms as you please with our hands-on administration tools