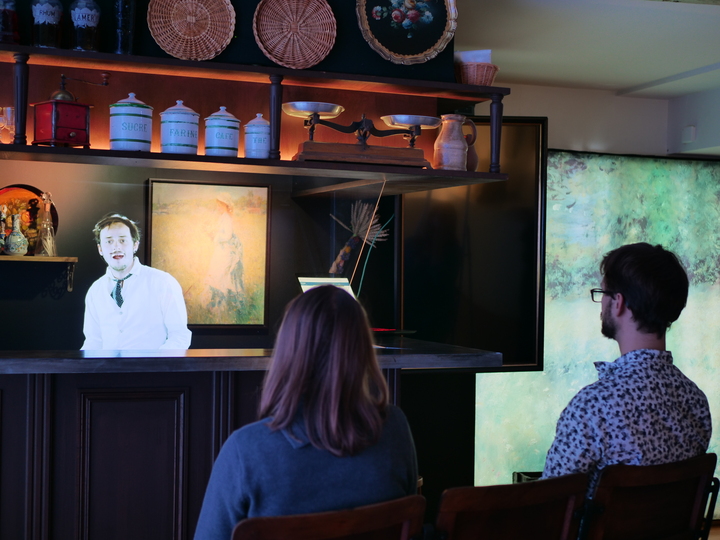 TOP5 of the best hologram uses
Holograms are an innovation that upheave many fields, both B2B and B2C. It has many uses, as it can not only accompany a product, but also replace it.
We present to you the main uses of these holograms, whether it is for firms or for a wider audience .
For instance, did you know that you could come visit the famous french painter Auguste Renoir at Chatou, just next to Paris ?
1. Entertainment by cloning artists
Initially, when it was invented, the illusion of the Pepper's Ghost created wonders among victorian theaters during the 19th century as ghosts appeared on the planks. This use is the one that launched the technology towards a wider audience, and it still goes on today ! We all remember seeing the Tupac hologram during the well-known american festival Coachella or even the blue-haired japanese singer, Hatsune miku.
Yet, these two devices don't share the same objective. The Tupac hologram brought to life a popular singer, and the experience was recreated in France, through the "Hit Parade" spectacle. Whereas Hatsune Miku is creating a new movement of artists, solely existing through holograms.
Her identity is based on the combination of a voice synthesizer and an holographic display. It is paving the way for new artistic possibilities that will soon compete with musical shows of late singers.
As, definitely, showbiz is quite unforgiving. Famous dead people aren't allowed to rest in peace.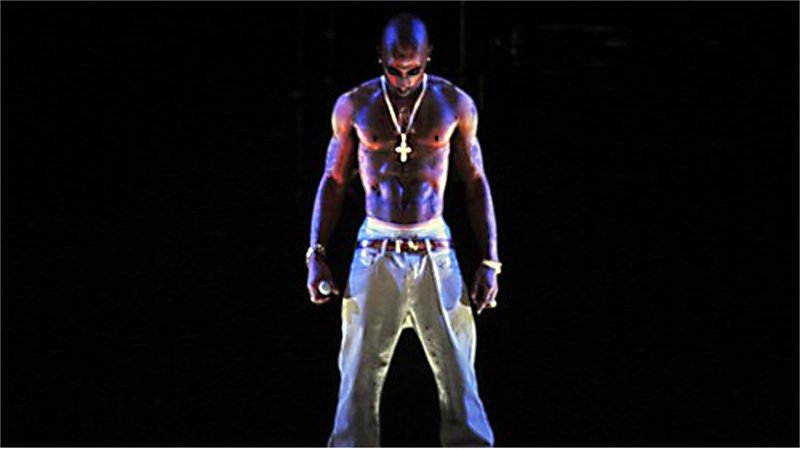 2. Showing hidden artwork
Holograms are perfect for museums. They not only fascinate an audience, but they also show hidden collections to the public.
Far too precious to be moved, unavailable because of restauration work, destroyed... there are many reasons that keep artwork far away from the public eye.
Through hologram, art can be copied and duplicated. But, thanks to research and conservation, it can also reveal its secrets. With the help of the latest numerisation technologies, it's possible to rebuild the missing parts and to see the heart of art and invisible details until then. Then, holograms unveil these artefacts to a wider audience.
Museums are more and more using this technology. It can be seen in archeology museums, science museums, history museums, aquariums ... A soon-to-be friendly companion for museum tours ?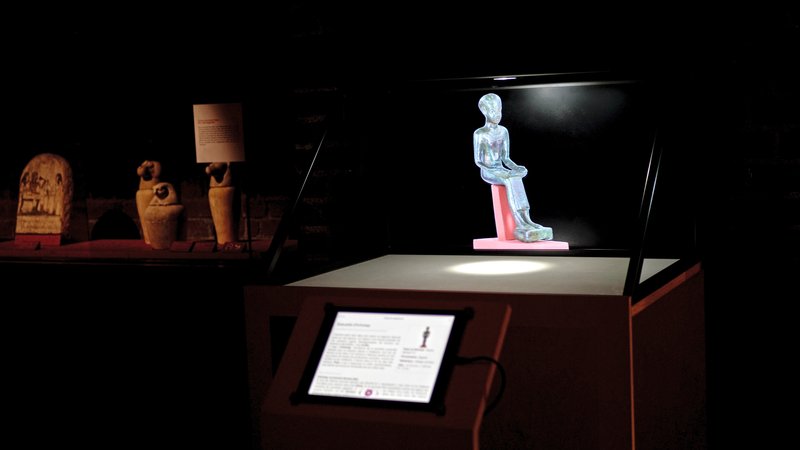 3. Bonding with an audience
Following in the Stage scene footsteps, many other areas of the public life got ahold of the innovation. Holograms are a means of organizing meetings, ranging from an individual conversation to the organisation of a political rally.
Many political figures have tried it, Narenda Modi in India, Recep Tayyip Erdogan in Turkey or even Jean-Luc Mélenchon for the 2017 french presidential elections. These kind of meetings allowed them to show up at many locations within their country.
Holographic telepresence is becoming a new issue for telecoms in order to animate meetings. In Japan, a leading player in telecoms, NTT, is developing a new solution to broadcast an hologram combined with a real time video using AI. Kirari, the name of this innovation may allow us to see the Tokyo Olympics in holograms ?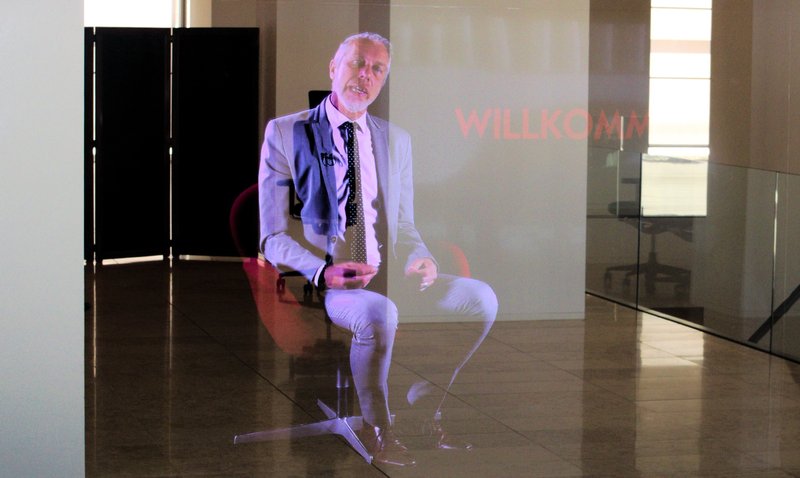 4. Educate
Using holograms as an educational too is becoming trendy. They allow a certain amount of control of the object studied, which can be both reduced and enlarged. There are no more physical restraints to show the objet to an audience, whether it is the size of an atom or the size of the Empire State Building.
Furthermore, holograms enable the creation of "mapping", meaning that you can display more information on the object studied thanks to legends. These informations can be progressively unveiled thanks to a connected iPad.
Universities are beginning to show interest in these new medias as a new form of 3D simulation for the learning of medicine, engineering or history. The handling of these concepts directly in 3 dimensions is easier with this technology and it helps students understand complex matters.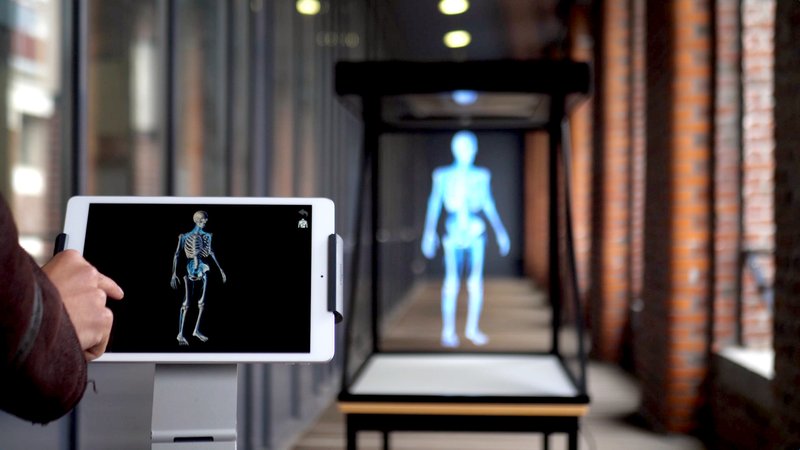 5. Presenting real-estate models
In order to present a building programme, a model is a must-have. Holograms allow the presentation of a project in many views. They pinpoint the project within a neighbourhood, and can get closer to the building to present tiny details, invisible to the eye.