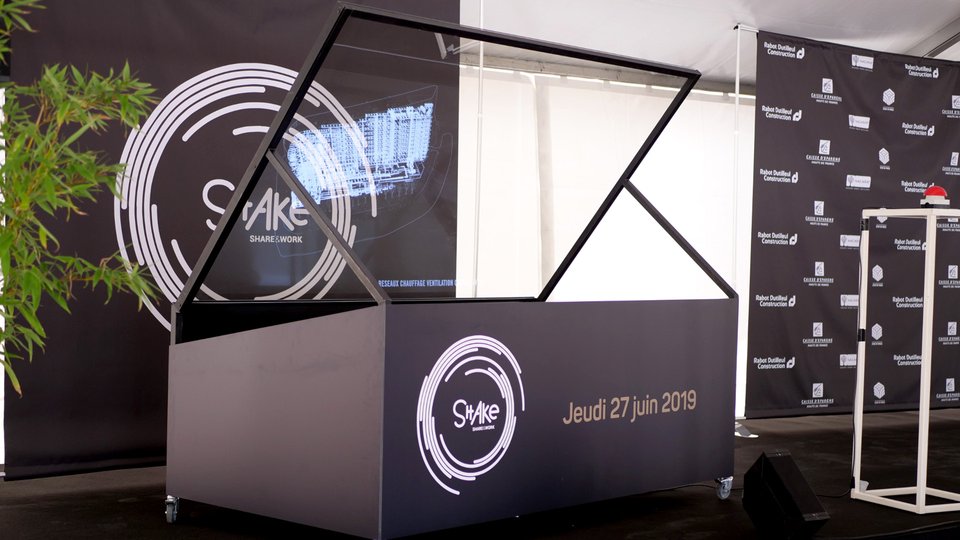 Holographic showcase
23 000

€

ex. VAT

Recommended public price. available for rent

XXL Holographic display for life sized projects.
XXL Holographic display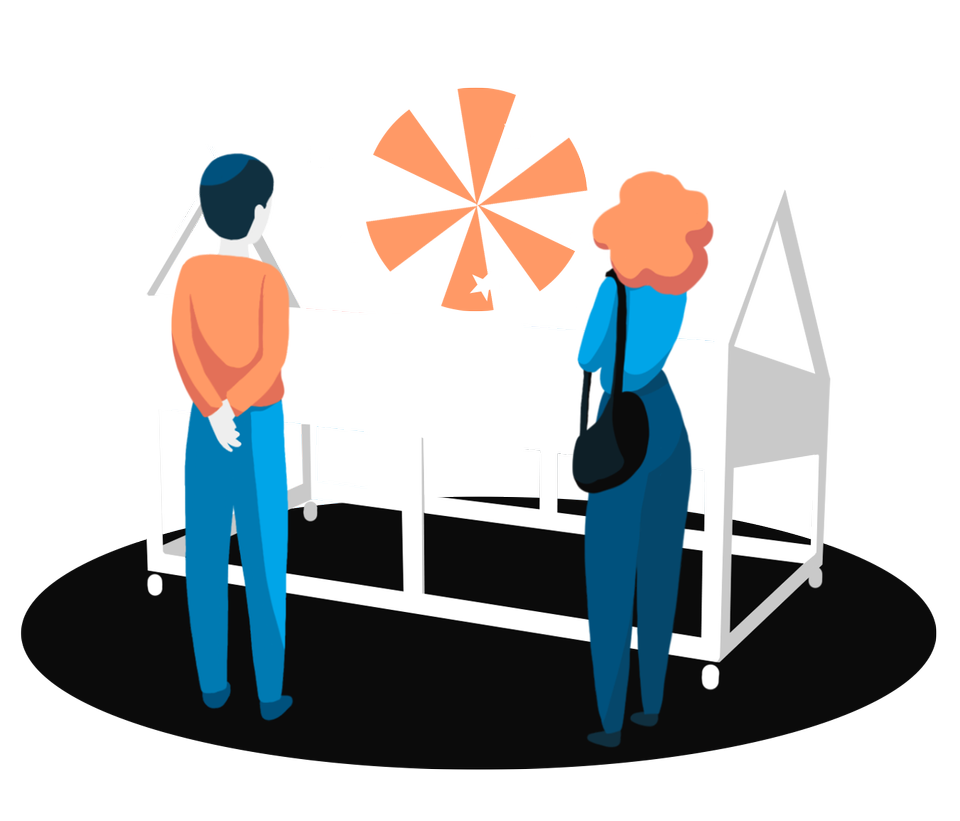 Impacting
The holographic display IRIS 75 is perfectly suited for presentation purposes. This giant hologram is 2 meters wide and 1,60 meter high. It is powered by an Ultra HD monitor, displaying 4K images with high quality and fidelity.
Give more impact to your messages and brands with this high-end holographic display and catch your public's attention.
It is available worldwide to buy or to rent.
Bright
The Iris 75" is fitted with a very high brightness screen to be able to display high quality holograms even in outdoor venues.
Our knowledge of materials allows us to offer the best compromise between contrast and transparency for all situations.
Modular
Make it visually distinctive with a wide variety of finish, from the integrable raw metal structure to textile or rigid covers.
Opt for the well adapted configuration.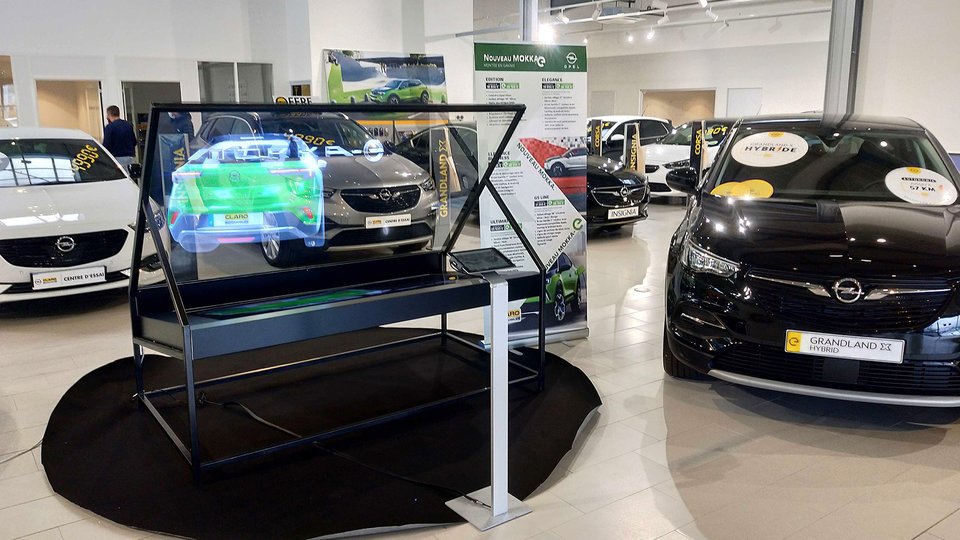 Horizontal for official inauguration of your buildings or your last innovation institutional presentation, like OPEL for the presentation of their new models Mokka and Mokka-e.
Precise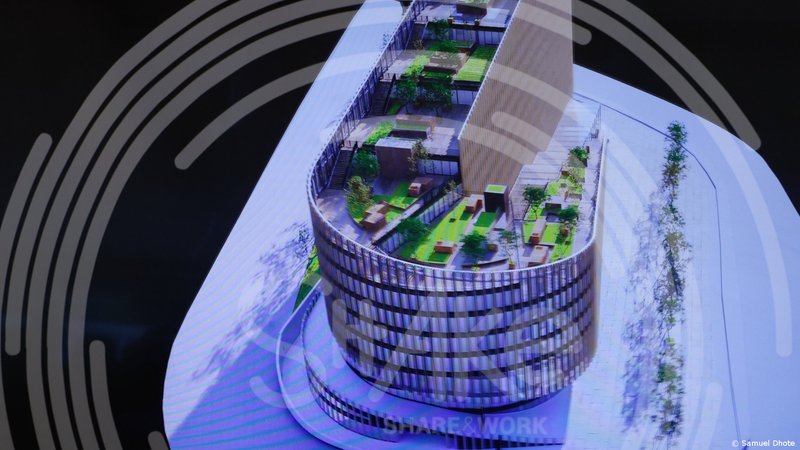 Its size and quality give you the opportunity to display content with precision. Don't let any detail left on technical ou educative presentations. Real-estate is a major player for this technology as it allows them to display 3D model of building very easily.
As for a flagship real estate project of the city of Lille, le ShAKe, presenting the new head office of the Caisse d'Epargne Hauts-de-France.
characteristics
---