Holusion was at the Porte de Versailles (Paris) on 20 and 21 January 2016 to present his holograms to the Museum Connections. This year, the international fair for museums and cultural places professionals hosted innovative and interactive technologies.
Many set designers, museum directors, artists, then discovered interactive holograms in the Prism and the Focus. After a warm reception of hologram displays at the fair entrance, each visitor was invited to manipulate this innovative images : dedicated apps that aim to create a new experience in museums.
Apps presented in partnership with Edikom, Holusion's museography partner.
How will be the museum of the future ?
The museography professionals are wondering how to reinvigorate the cultural areas. These teaching vocation spaces lose interest in the visitors eyes over the years. Young adults nearly don't go in museums anymore. The works presented are however as rich and varied as before. Then why this drop ?
We mainly observe a lack of fun experiences in museums. In their journey, visitors want to interact with the works, perceive them in a innovative way and be surprised in their dicovery.
A playful experience in holograms
Museum Connections was the opporunity for Holusion to enhance its interactive apps dedicated to museography. This sector is very new applicant and holograms are part of the elements to integrate in an exhibition in a near future. After the discovery of our two products made in France, Prism and Focus, visitors were able to manipulate the hologram in several contexts :
­Explore real­time hologram with a joystick
­Reconstruct archaeological remains in hologram
­Reveal objects via a NFC sensor
3D EXPLORATION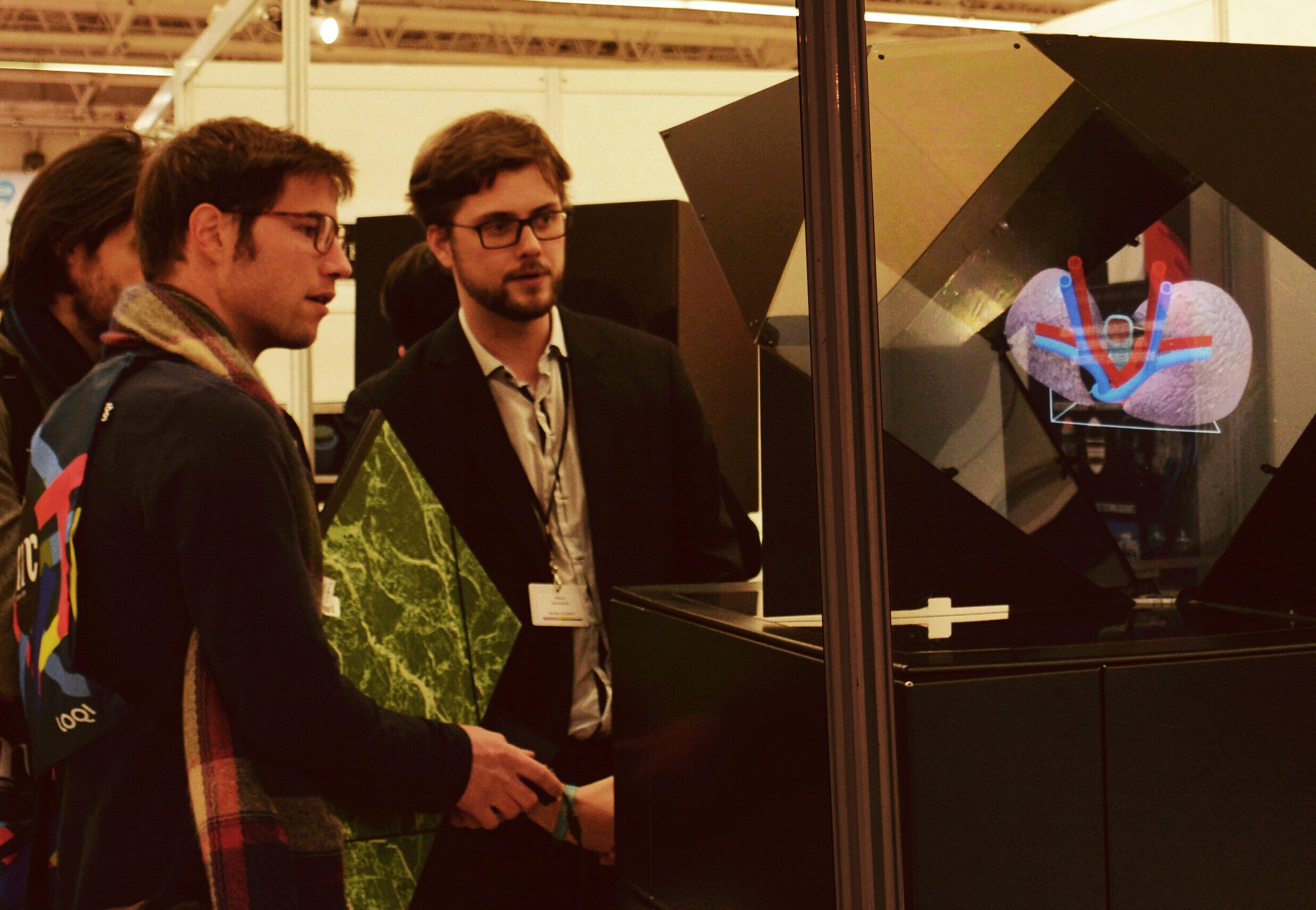 Manipulate a museum's model, explore different rooms to create your own journey, view every work details : all this in real­time.
Interactive home – signage – exploration
Learn more about the app
OBJECTS RECONSTITUTION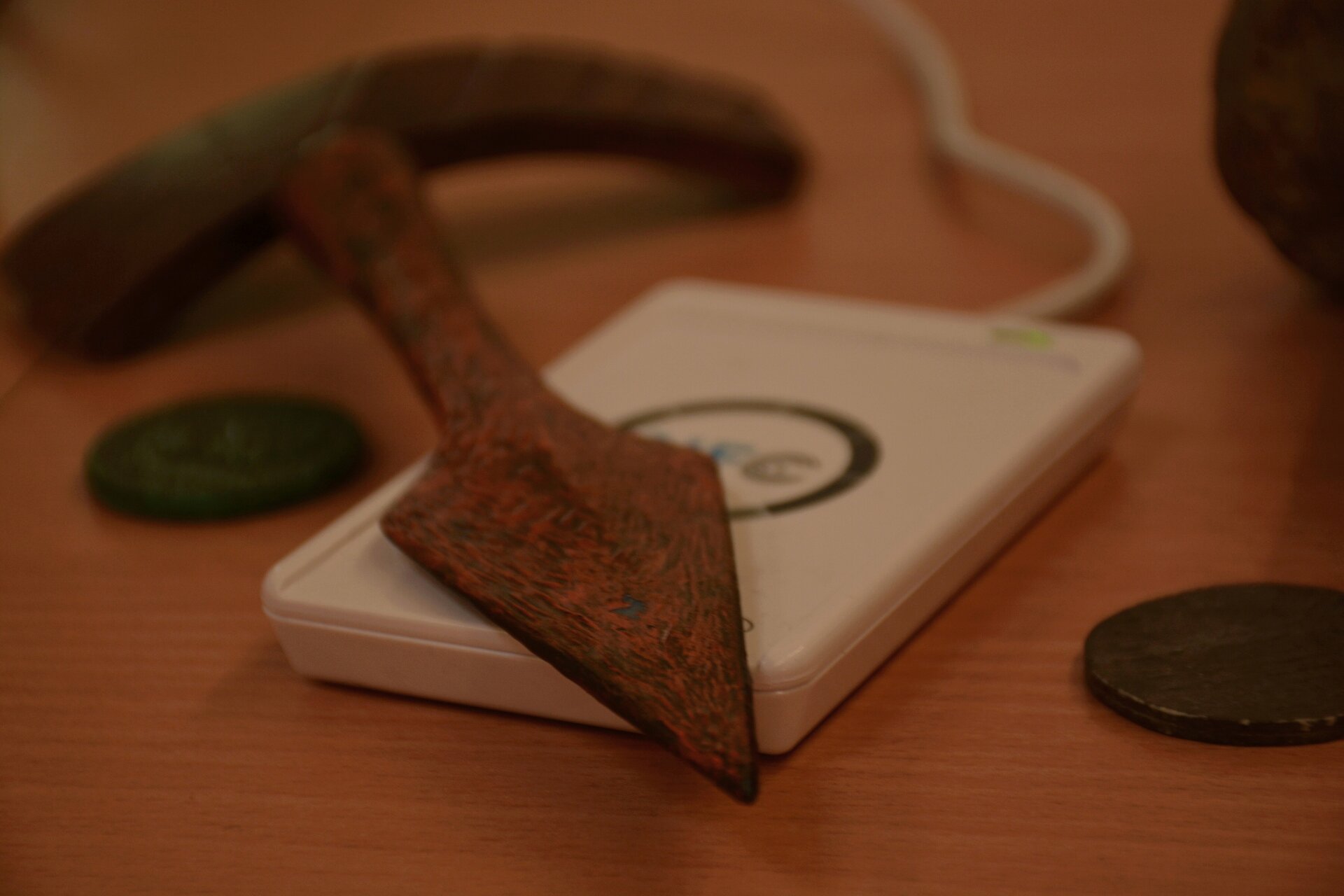 Have you imagined what playful and interactive experience could revive your works ?
The contactless restoring allows the visitor to become a real player in its discovery : place a remain in front on the projector and it will appear reconstituted.
Find more informations here.
REAL-­TIME REVELATION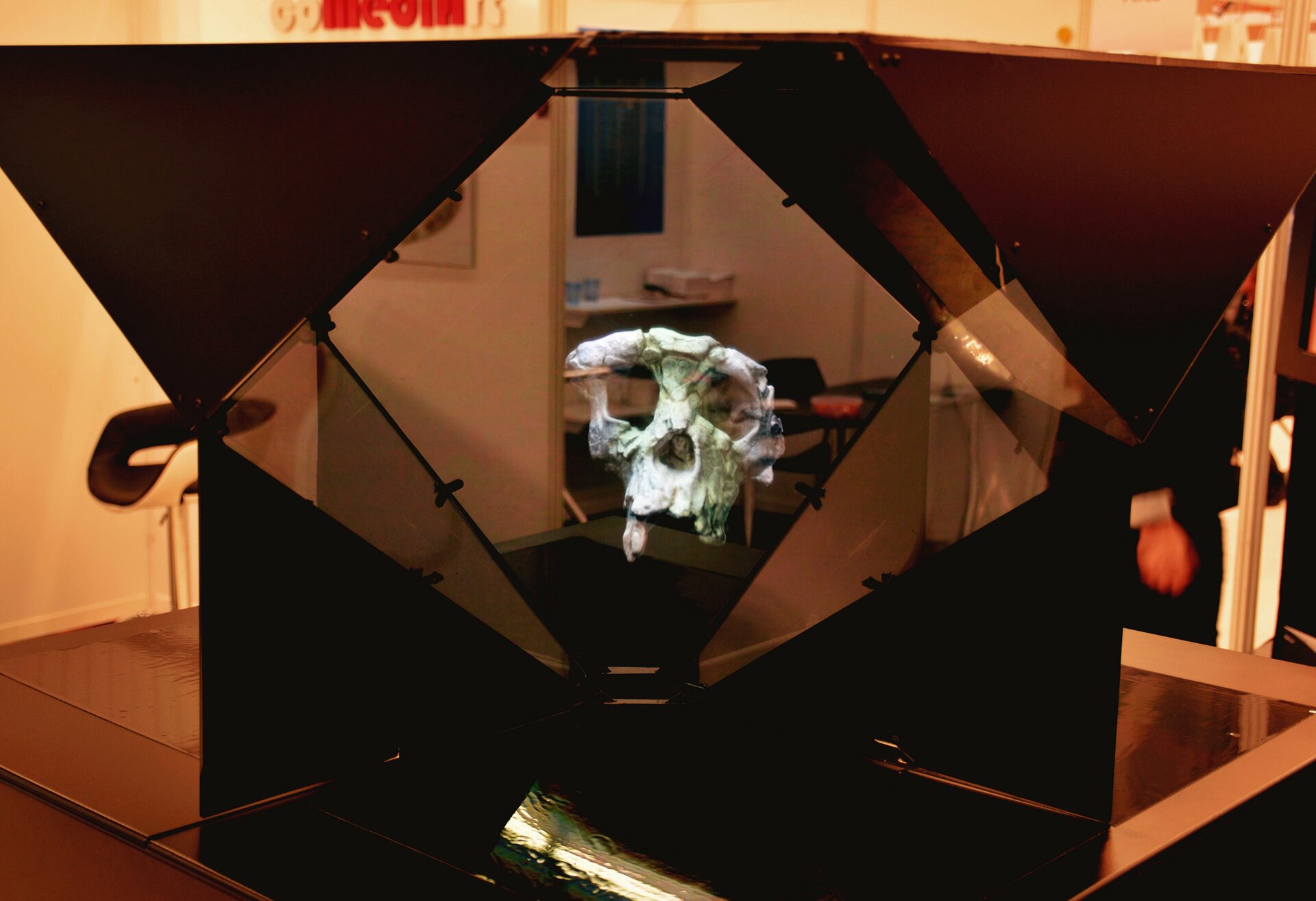 Cutural mediation's true tool, the hologram can display all your works giving them a spectacular appearance.
Here, as well, a contactless app is used to playfully reveal the objects. You will thus build the scenario that your visitors were all waiting for.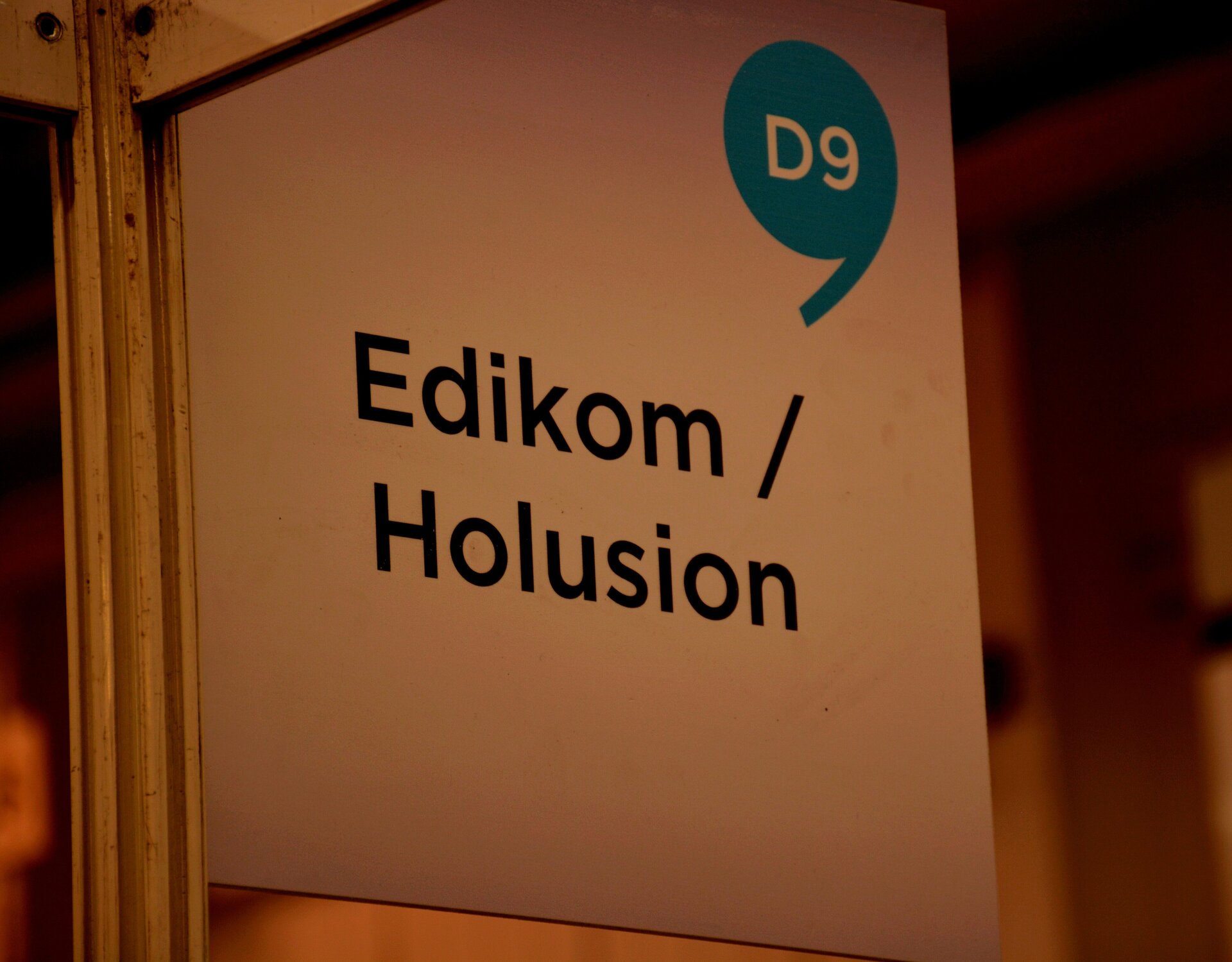 Holusion and Edikom, museographical content creator, shared the stand D9 in the Museum Connections. Both companies completed each other in their innovations : hologram displays, augmented transparent displays, vitual surround augmented reality... So the booth offered visitors a true glimpse into the future of museums.