Adding content
Sending a video to your Holusion product
This tutorial assumes that you know how to connect to your product and find it on the network. It requires an up-to-date browser (Chrome/Safari/Firefox/Edge) and can be done from a computer or smartphone.
The instructions are suitable for owners of an Iris22 or an Iris32. Si vous possédez un produit différent, If you own a different product, please consult your contact to know the differences to apply
Make sure you have a suitable video loaded on your device. You can use the result of the previous tutorial or this example video.
Finally, you will need to connect to your product directly or using a mini-router, if provided.
Procedure
Log in to your product and view its administration interface.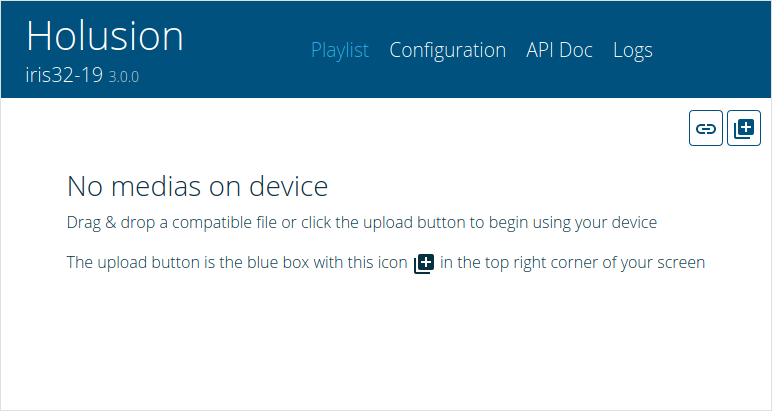 Click on the icon and select your video in the tree.
A loading tile should appear, then a content management tile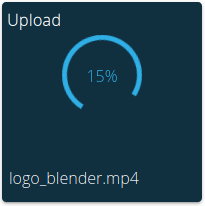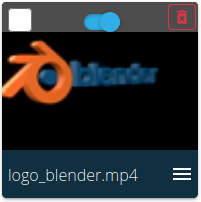 At this point, the video should appear in your hologram projector. If there are several videos there, you can click on the thumbnail to launch your new media.
Going further
You now know how to transfer media to your product using its administration interface. This interface also allows you to organize your media and configure your product.